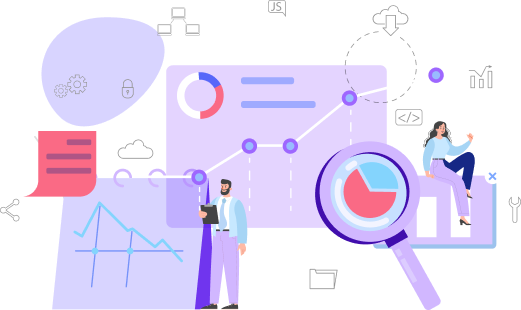 Scoping Session Services 

At Tan θ Software Studio, our Scoping Session Services stand as a cornerstone of our commitment to project excellence. With a wealth of experience and industry expertise, our dedicated team specializes in helping you crystallize your project's scope for unrivaled success. Through careful analysis, laying the groundwork for seamless execution and impressive outcomes. Trust us to guide your project on the path to triumph, backed by our reputation for excellence in the software development realm.
We help shape your vision for Scoping Session Services

In Tan θ Software Studio, we are here to transform your vision into reality through our Scoping Session Services. Our mission is to assist you in shaping your project's direction and purpose. With a blend of expertise and innovation, we work closely with you ti identify goals, constraints and opportunities, ensuring that your vision aligns perfectly with actionable strategies.
Together, we craft a blueprint that not only captures your vision but also paves the way for efficient project execution. Let us be your partner in tuning your ideas into a well-defined and achievable reality.

Clarity and Precision
Our team works closely with you to clarify your project objectives and requirements. We ensure that every detail is defined clearly to avoid misunderstandings and scope creep during development.

Risk Mitigation
By thoroughly scoping your project, we identify potential risks and challenges early on. This allows us to develop effective strategies to mitigate these risks, ensuring smoother project execution.

Cost Optimization
Well-defined project scopes help in accurate budgeting, you will have a clear understanding of costs, preventing unexpected expenses and ensuring your project stays within budget.

Time Efficiency
A precisely scoped project leads to more efficient development timelines, you can expert faster delivery while maintaining the quality and integrity of your software.
Blockchain App Factory's Decentralized NFT Development Service


Total Experience
7+ Years

Projects Completed
200

Projects in progress
50+

Blockchain Experts
150+

Team
50+

Team
50+









Business Benefits of Scoping Session Services

Scoping Session Services offer numerous advantages to businesses seeking to embark on software development projects.
01
Enhanced Project Clarity
Scoping sessions provide a clear roadmap for your project. They define the project's objectives, deliverables and milestones, ensuring everyone is on the same page.
02
Optimized Resource Allocation
Scoping ensures that resources, such as manpower and technology, are allocated efficiently, maximizing productivity and minimizing waste.
03
Quality Assurance
A detailed scope allows the development team to focus on delivering a high-quality product that aligns with your vision. Quality is maintained throughout the project.
04
Alignment with Business Goals
Scoping ensures that the project aligns with your broader business objectives, making it a strategic investment rather than a haphazard endeavor.
05
Stakeholder Collaboration
Scoping sessions involve stakeholders, fostering collaboration and ensuring that the project meets their expectations.
06
Flexibility and Adaptability
Should your project's requirements evolve, scoping sessions allow for adjustments while maintaining alignment with your goals.
Our Fundamental Benefits in Scoping Session Services

At Tan θ Software Studio, our Scoping Session Services are designed to be the cornerstone of your project's success. Here, we outline the core advantages you can expect when you choose our services.

Client Collaboration
We value your input and involve you in the scoping process, ensuring that your project reflects your vision and goals.

Adaptability
We offer flexibility in adjusting the scope while maintaining alignment with your objectives, should your project's needs evolve.

Business Alignment
Our scoping services ensure that your project aligns with your broader business goals, making it a strategic investment rather than an isolated project.

Competitive Edge
Efficiently scoped projects are more likely to meet deadlines and budget, giving your business a competitive edge in the market.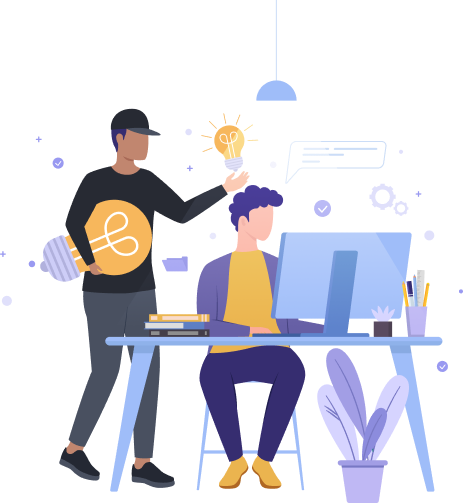 Let's articulate your product idea into a well defined scope of work

At Tan θ Software Studio, we excel in the art of shaping abstract concepts into tangible project plans. Our seasoned team, with its deep industry knowledge and expertise, works closely with you to articulate your vision, ensuing every aspect of your project is precisely documented. We leave no room for ambiguity, so you can embark on your development journey with confidence, knowing that your project's objectives, deliverable and milestones are clearly mapped out. With our scoping Session Services, your product idea becomes the foundation for a successful and well-executed project.
Why choose us for Scoping Session Services

S
Selecting Tan θ Software Studio for your Scoping Session Services brings you a wealth of benefits rooted in our commitment to excellence and industry expertise.

Extensive Experience
Our years of experience in software development empower us to provide you with top-notch scoping services tailored to your specific needs.

Industry Expertise
We possess deep knowledge of diverse industries, ensuring that your project benefits from insights and solutions relevant to your domain.

Proven Track Record
Count on our history of successful projects and satisfied clients as a testament to our ability to deliver exceptional results.
Collaborative Approach
We prioritize collaboration and communication, ensuring your voice is heard throughout the scoping process.
Why Choose Tan θ as Your Scoping Session Services

Selecting Tan θ Software Studio for your Scoping Session Services is a strategic decision rooted in our unwavering commitment to delivering value and expertise.

Holistic Business Alignment
We take the time to understand not only your project but also your broader business objectives, ensuring that your project is not just a standalone effort but a key contributor to your overall success.

Client-Centric Force
Your satisfaction is our ultimate goal, we go the extra mile to exceed your expectations and build lasting partnerships based on trust and excellence.

Unwavering Commitment to Quality
Quality is at the core of our services, we work diligently to ensure that your project meets or exceeds industry standards and aligns perfectly with your vision.

Cost-Efficiency
Our precise scoping methods help you manage project costs effectively, minimizing the chances of unexpected expenses and ensuring your project remains financially stable.
Our perk-loaded eLearning solutions enrich us as a leading educational app development company

Being a top e-learning app development company, we develop an app that displays meaningful content. Users pursue a great experience with soothing design. Our motive behind developing eLearning apps is to formalize a platform that teaches by conveying an idea. The idea must be conveyed in a well-formulated flow and hitting the bull's eye.
Integration of Latest teaching methodologies

At our company, we make learning synonymous with a fun activity. To keep the modernization & user experience at the core of design, we develop flexible e-learning apps. These mobile apps provide a varied source of learning at clicks. Our well-structured developed apps have the capabilities to step up with the latest learning methodologies. The app can be easily upgraded with the latest methodologies. So that the learners can dig out the best as they want.

Greater Consumer Personalization & interactiveness

Our developed educational apps are designed in such a manner, where all the categories have been centralized. It includes target audiences, age groups and different aspects so that the flow of the app justifies the greater experience. We make imparting courses, assessments, practice sessions, FAQs interactive, engaging & personalized for users to provide a great consumer experience to the users.

Embedded Online tools for advanced learning

To provide the most advanced learning experience, we are experts at integrating our educational apps with the latest tools and technologies. Our developed e-learning apps can integrate with other third-party tools like ML and AI to drive mesmerizing experiences. Within the app users get the most advanced and latest perks driving maximum benefit and growth to enterprises.

Smart adaption to diversify teaching needs

We design & develop eLearning apps that are crafted to convey better concepts. Our developed apps are conceptualized by taking the combination of online and classroom learning in the mind. Whether it is online or traditional learning methods, our developed apps fulfill the various teaching needs. We create mind-blowing educational mobility solutions that are a power-pack teaching and assessment tool.

Adaption of performance assessment tools

Our developed educational apps give user-friendliness and simplify the complicated learning tour with appealing and emerging elements. It give the users multidimensionality. With educational apps, one can keep an eye on the progress of learners and the performance of the users. Our Education Software Solutions can be used as performance support tools such as quick reference guides, FAQs and other learning materials. Learners can utilize these resources within any environment.

24*7 Real-Time guidance

Our education app developers are well-versed in working with database integration & cloud services. It gives all the entities like educators, learners and the learning community around o clock real-time connectivity services. Our developed app provides the ease to maintain each learner's performance details & course content online. Our education technology apps can work as an online pool of resources. It can be accessed by learners according to real-time availability and need.
We Start Here
Welcome to the heart of us Scoping Session Services page, where we embark on your project journey. Here, we outline why this is the starting points for successful endeavors in software development.

Project Foundation
The Scoping Session Services page is where we lay the foundation for your project. It's where ideas transform into structured plans, setting the stage for a successful venture.

Vision to Reality
In this section, we bridge the gap between your vision and tangible project goals. Our expertise ensures that your ideas are translated into a comprehensive scope of work.

Collaboration Begin
This is where our collaborative journey commences, we value your insights and actively involve you in defining project objectives, requirements milestones.

Risk Identification
We start identifying and mitigating potential risks right here. Proactive risk management is crucial for keeping your project on track and within budget.
Our Process For Your Scoping Session Services

Our Scoping Session Services at Tan θ Software Studio are driven by a well-defined process that ensures precision, efficiency and client satisfaction.
1.

Initial Consultation

We start by listening to your project goals, requirements and challenges. This initial discussion forms the foundation of our scoping process.
2.

Project Discovery

Our team conducts in-depth research and analysis to gain a comprehensive understanding of your industry, competitors and target audience.
3.

Stakeholder Involvement

We actively involve all relevant stakeholders in scoping sessions to gather diverse perspectives and insights, ensuring a holistic view of the project.
4.

Requirement Gathering

Our team meticulously gather and document project requirements, leaving no room for ambiguity. This step is crucial for clarity and precision.
5.

Risk Assessment

We identify potential project risks and develop strategies to mitigate them, ensuring that your project remains on course throughout its lifecycle.
6.

Technology Evaluation

We assess the most suitable technologies and frameworks for your project, considering factors like scalability, security and long-term sustainability.
7.

Security Protocols

Security is paramount. We implement robust security protocols, including data encryption, access controls and threat detection, to safeguard your project.
8.

Development Roadmap

We create a development roadmap with clear milestones and timelines, providing you with a transparent view of the project's progress.
9.

Post-Launch Maintenance

Our commitment extends beyond project completion. We offer ongoing maintenance and support to ensure your software operates at peak performance and remains up-to-date with evolving industry standards.
FAQ - Scoping Session Services

What are Scoping Session Services?
+
Scoping Session Services are consultancy sessions where we define the objectives, requirements and scope of a software development project, setting the stage for a successful implementation. These sessions help ensure everyone is on the same page from the project's outset.
Why are Scoping Sessions important?
+
Scoping sessions are vital to ensure project clarity, mitigate risks, manage costs and align the project with your business goals. They provide a strategic roadmap for project success.
How long does typical Scoping Session take?
+
A Scoping Session duration varies based on project complexity but usually ranges from a few days to a couple of weeks. The exact duration depends on the project's unique requirements and goals.
What is the cost of Scoping Session Services on average?
+
The cost of Scoping Session Services can vary significantly depending on project complexity. On average, it may range from $5,000 to $15,000, but it's important to request a custom quote that aligns with your specific project needs.
What are the common challenges in scoping a project?
+
Challenges can include unclear project goals, evolving requirements and managing stakeholder expectations. A Scoping Session helps address these challenges and provides strategies for overcoming them.
What benefits can I expect from Scoping Sessions?
+
Benefits include improved clarity, risk mitigation, cost control, faster delivery, enhanced quality and alignment with business objectives. These advantages ensure a smoother project journey and better outcomes.
Can I make changes to the project scope after a Scoping Session?
+
Yes, project scope can be adjusted, but changes should be carefully considered to avoid scape creep and budget overruns. We work collaboratively with you to accommodate necessary changes while maintaining project integrity.
How can Scoping Session Services help manage project costs?
+
Scoping sessions provide detailed project requirements, enabling accurate budgeting and cost control from the outset. This proactive approach minimizes unexpected expenses and ensures financial stability throughout the project.
What role do stakeholders play in Scoping Sessions?
+
Stakeholders' input is crucial in defining project goals, requirements and expectations ensuring a holistic approach to scoping. Engaging stakeholders develops collaboration and alignment with project objectives.
What security measures are considered during scoping?
+
Security measures are evaluated during scoping to address data protection, access controls, encryption and other security aspect based in the project's needs. We prioritize security to protect your data.
How do Scoping Sessions align with long-term business goals?
+
Scoping sessions ensure that the project is strategically aligned with broader business objectives, making it an asset for your organization's growth. This alignment ensures that your project contributes to your long-term success.
What happens after the Scoping Session?
+
After the Scoping Session, a comprehensive scope of work is developed, which serves as a guide for project implementation, including development, testing and deployment. This document provides a clear roadmap for the project's next steps.
Latest Blogs

The key aspects of our approach to Android game app development are solid technical knowledge and excellent orientation in the players' desires and expectations. We follow all the wishes of the client and at the same time offer innovative and relevant solutions to increase the player's engagement and achieve a large number of game downloads.