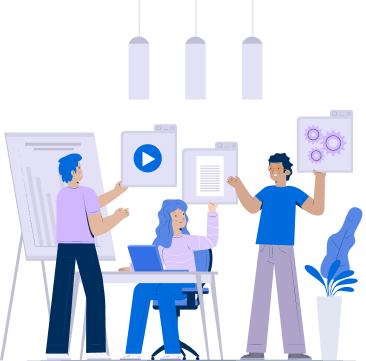 Product Discovery Workshop & Design Sprints Services 

Tan θ Software Studio specialize in Product Discovery Workshop and Design Sprints, harnessing our extensive experience and expertise to guide businesses through the creative journey of product development. Our workshops are designed to unlock innovation, enabling you to uncover unique insights, validate ideas quickly and bring exceptional products to market faster. With a collaborative approach at the core of our services, we empower you to tackle complex challenges head-on, ensuring your solutions are both innovative and user-centred.
We help shape your vision for Product Discovery Workshop & Design Sprints Services

At Tan θ Software Studio, we are dedicated to helping you shape your vision through our Product Discovery Workshop & Design Sprints Services. Our mission is to be your guiding hand in transforming ideas into reality. With a deep understanding of the intricacies of product development, we work closely with you to refine your concept, validate hypotheses and create a clear roadmap to success.
Our collaborative approach foster innovation, ensuring that your vision not only comes to life but also exceeds your exceptions. Let us be your partner in turning your dreams into tangible, market-leading solutions.
Expert Facilitation
Our experienced facilitators guide you through every step of the product discovery and design sprint process. They bring a wealth of knowledge and best practices to the table, ensuring your vision is grounded in feasibility and market relevance.

Ideation and Validation
We provide a structured environment for ideation, where your team can brainstorm, refine and prioritize ideas. Through rapid prototyping and user testing, we validate these ideas swiftly, ensuring they align with your ultimate vision.
User-Centric Focus
Your vision should always revolve around the end-users, we emphasize user-centric design principles to make sure your product resonates with your target audience and meets their needs effectively.

Clear Roadmapping
Shaping your vision involves creating a detailed roadmap, we help you define milestones, timelines and deliverables, ensuring that your product development stays on track and within budget.
Blockchain App Factory's Decentralized NFT Development Service


Total Experience
7+ Years

Projects Completed
200

Projects in progress
50+

Blockchain Experts
150+

Team
50+

Team
50+








Business Benefits of Product Discovery Workshop & Design Sprints Services

Our Product Discovery Workshop & Design Sprints Services at Tan θ Software Studio offer substantial business benefits that can significantly impact your organization's success. These services are not just processes, they are strategic investment that yield tangible advantages.
01
Accelerated Time-to-Market
By condensing the ideation and validation phases, our services expedite the product development timeline. This means you can bring your innovative solutions to market faster, gaining a competitive edge.
02
Cost Savings
Rapid validation and prototyping in the workshop phase help identify potential issues early, reducing the cost of fixing problems later in the development cycle.
03
Risk Mitigation
Through user testing and validation, our services help identify and address potential risks and uncertainties, ensuring that your product aligns with market demand and user expectations.
04
Enhanced Innovation
The structured ideation process fosters creativity and innovation within your team, encouraging fresh ideas and unique solutions.
05
Customer-Centric Solutions
Our user-centric approach ensures that the resulting product is tailored to your target audience's needs and preferences, increasing customer satisfaction and loyalty.
06
Focused Resources
With a clear roadmap and validate concepts, your team can allocate resources more efficiently, reducing wasted time and effort on unproductive pursuits.
Our Fundamental Benefits in Product Discovery Workshop & Design Sprints Services

We take pride in offering fundamental benefits through sour Product Discovery Workshop and Design Sprints Services. These core advantages form the foundation of our approach, ensuring that your product development journey is not only efficient but also highly effective.
Rapid Idea Validation
We help you quickly validate ideas, reducing the risk of investing time and resources in concepts that may not resonate with your target audience.

Iterative Problem-Solving
Our iterative process allows for continuous improvement, ensuring that your project evolves to meet user needs and market dynamics.

Streamlined Collaboration
Cross-functional teams work together seamlessly during workshop, fostering collaboration and shared insights for better decision-making.

User-Centred Approach
Placing users at the center of the design process ensure the your product is intuitive, user-friendly and aligned with real-world needs.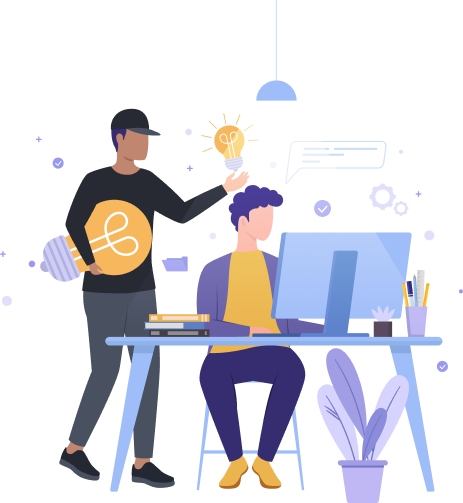 Let's articulate your product idea into a well defined scope of work

At Tan θ Software Studio, we understand that the journey from concept to a tangible product can be challenging. That is why oue expert facilitators and cross-functional teams are here to guide you every step of the way. Our workshops will help articulate your vision, validate hypotheses and create a precise roadmap, ensuring that your product development aligns with your goals and user needs. Together, we will turn your idea into a concrete plan, setting the stage for successful and efficient execution.
Why choose us for

Product Discovery Workshop & Design Sprints Services
We offer a unique blend of expertise, innovation and commitment that sets us apart as the ideal partner for your product development journey.

Proven Expertise
Our team comprise seasoned professionals with extensive experience in product development, design thinking and user-centred methodologies. We bring a wealth of knowledge to ensure your project's success.

Innovation-Driven
Innovation is at the core of our philosophy, we nurture a culture of creativity, constantly seeking groundbreaking solutions to enhance your project's outcomes.

Transparent Collaboration
We foster transparent and collaborative relationships with our clients. Your are an integral part of the process, with open communication channels at all times.

Efficiency and Speed
Our structured approach accelerates the development timeline, helping you seize market opportunities faster while optimizing resources allocation.
Why Choose Tan θ as Your Product Discovery Workshop & Design Sprints Services

In Tan θ Software Studio, we offer a compelling blend of expertise, innovation and dedication that sets us apart as the ideal partner for your product development journey.
Comprehensive Services
We offer end-to-end solutions, from initial ideation to final delivery, ensuring a seamless and efficient development process.

Competitive Advantage
Our services provide you with a competitive edge in the market, positioning your product for sustained growth and success.

Global Perspective
With a diverse team and a global perspective, we bring a wealth of insights and perspective to enrich your project's outcomes.

Long-Term Partnership
We view our clients as long-term partners, beyond project completion, we offer ongoing support evolution to ensure your product's continued success.
Our perk-loaded eLearning solutions enrich us as a leading educational app development company

Being a top e-learning app development company, we develop an app that displays meaningful content. Users pursue a great experience with soothing design. Our motive behind developing eLearning apps is to formalize a platform that teaches by conveying an idea. The idea must be conveyed in a well-formulated flow and hitting the bull's eye.
Integration of Latest teaching methodologies

At our company, we make learning synonymous with a fun activity. To keep the modernization & user experience at the core of design, we develop flexible e-learning apps. These mobile apps provide a varied source of learning at clicks. Our well-structured developed apps have the capabilities to step up with the latest learning methodologies. The app can be easily upgraded with the latest methodologies. So that the learners can dig out the best as they want.

Greater Consumer Personalization & interactiveness

Our developed educational apps are designed in such a manner, where all the categories have been centralized. It includes target audiences, age groups and different aspects so that the flow of the app justifies the greater experience. We make imparting courses, assessments, practice sessions, FAQs interactive, engaging & personalized for users to provide a great consumer experience to the users.

Embedded Online tools for advanced learning

To provide the most advanced learning experience, we are experts at integrating our educational apps with the latest tools and technologies. Our developed e-learning apps can integrate with other third-party tools like ML and AI to drive mesmerizing experiences. Within the app users get the most advanced and latest perks driving maximum benefit and growth to enterprises.

Smart adaption to diversify teaching needs

We design & develop eLearning apps that are crafted to convey better concepts. Our developed apps are conceptualized by taking the combination of online and classroom learning in the mind. Whether it is online or traditional learning methods, our developed apps fulfill the various teaching needs. We create mind-blowing educational mobility solutions that are a power-pack teaching and assessment tool.

Adaption of performance assessment tools

Our developed educational apps give user-friendliness and simplify the complicated learning tour with appealing and emerging elements. It give the users multidimensionality. With educational apps, one can keep an eye on the progress of learners and the performance of the users. Our Education Software Solutions can be used as performance support tools such as quick reference guides, FAQs and other learning materials. Learners can utilize these resources within any environment.

24*7 Real-Time guidance

Our education app developers are well-versed in working with database integration & cloud services. It gives all the entities like educators, learners and the learning community around o clock real-time connectivity services. Our developed app provides the ease to maintain each learner's performance details & course content online. Our education technology apps can work as an online pool of resources. It can be accessed by learners according to real-time availability and need.
We Start Here
Welcome to Tan θ Software Studio's Product Discovery Workshop & Design Sprints Services. This is where your journey toward innovation, efficiency and success begins. Our tailored approach to product development empowers you to bring your ideas to life with precision and purpose.

Understanding Your Vision
Our workshops are the inception point for your ideas. We delve deep into your concepts, exploring their feasibility, market potential and alignment with your objectives.

Problem Validation
We identify and validate the real problems your product aims to solve. This step ensures that your project addresses genuine user needs and market demand.

User-Centric Thinking
Understanding your target audience is crucial. We put your users at the forefront of the design process, crafting solutions that resonate with them.

Prototyping
We swiftly translate ideas into tangible prototypes, enabling you to visualize your product's potential and gather valuable feedback before significant investments are made.
Our Process For Your Product Discovery Workshop & Design Sprints Services

At Tan θ Software Studio, we follow a comprehensive and strategic process to ensure the success of your Product Discovery Workshop & Design Sprints Services.
1.

Project Initiation

We begin by understanding your vision and objectives, defining project scope and establishing clear goals. Security considerations are embedded from the outset, with data protection measures and privacy compliance integrated into project planning.
2.

Ideation and Conceptualization

Through brainstorming sessions and ideation workshops, we explore and refine your product concepts. We incorporate cutting-edge technologies into the ideation phase, identifying tech stacks and solutions that align with your goals.
3.

User-Centric Design

User research and personas help us understand your target audience. We design intuitive and user-friendly interfaces, ensuring that technology serves the end-users seamlessly.
4.

Prototyping and Validation

We rapidly translate ideas into prototypes for validation. Security audits are conducted to identify vulnerabilities and technology feasibility is assessed to ensure the chosen tech stack aligns with your project's requirements.
5.

Design Sprints

Our Design Sprints are intensive, collaborative workshops where we create and test solutions. Security considerations are woven into design discussions and technology choices are refined based on the insights gained during the sprint.
6.

Development and Implementation

Our development team brings the approved designs to life, following best security practices and using the chosen technology stack. Data encryption, access control and other security measures are implemented rigorously.
7.

Testing and Quality Assurance

Rigorous testing, including security testing, is conducted to identify and address any issues. Technology performance and scalability are also assessed to ensure optimal functionality.
8.

Launch and Deployment

Your product is ready for deployment. Security measures are double-checked and technology infrastructure is optimized for the live environment.
9.

Ongoing Maintenance and Support

Post-launch, we offer ongoing maintenance and support services, including security updates, technology upgrades and regular performance assessments, to ensure your product continues to meet evolving user needs and remains secure.
FAQ - Product Discovery Workshop & Design Sprints Services

What is a Product Discovery Workshop?
+
A Product Discovery Workshop is a structured, collaborative session where stakeholders gather to define explore the scope, goals and requirements of a product idea. It helps validate concepts and align project teams.
What are Design Sprints?
+
Design Sprints are a time-bound, intensive process that allows teams to ideate, prototype and test solutions for specific problems or opportunities. THey usually last for one to two weeks.
How long does a Product Discovery Workshop typically last?
+
A Product Discovery Workshop can range from a few days to a few weeks, depending on the complexity of the project. On average, it lasts about to two weeks.
What are the key benefits of Design Sprints?
+
The key benefits of Design Sprints include rapid idea validation, faster time-to-market, reduced project risks, enhanced team collaboration and innovative problem-solving.
What challenges can arise during a Design Sprint?
+
Challenges in Design Sprints may include time constraints, divergent team opinions, potential technical limitations and the need to maintain a user-centric focus while ideating.
How much does a Product Discovery Workshop cost on Average?
+
The cost of a Product Discovery Workshop can vary widely depending on the scope and scale of the project. On average, it may range from $5,000 to $20,000 or more.
What are the key outcomes of a Product Discovery Workshop?
+
The outcomes of a Product Discovery Workshop include a refined project scope, clear objectives, user persons, a prioritized feature list and a validated product concept.
How do Design Benefit user-centric Design?
+
Design Sprint involve user testing and validation throughout the process, ensuring that the final product is customized to meet user needs and preference effectively.
What role does technology play in Design Sprints?
+
Technology choices are considered in Design Sprints, including selecting appropriate tech stacks. However, the focus is on the concept and user experience rather than implementation details.
How can challenges be overcome during a Design Sprint?
+
Challenges can be addressed through effective facilitation, clear communication and a willingness to adapt. Teams should embrace a user-centered mindset and keep the end goals in sight.
What industries benefits most from Product Discovery Workshops and Design Sprints?
+
Virtually any industry can benefit from these services, including technology, healthcare, finance and manufacturing as they help streamline product development and innovation.
How can I get started with Product Discovery Workshop & Design Sprints Services at Tan θ Software Studio?
+
To get started, simply contact us via our website or reach out to our team. We will guide you through the process, assess your needs and tailor our services to your project requirements.
Latest Blogs

The key aspects of our approach to Android game app development are solid technical knowledge and excellent orientation in the players' desires and expectations. We follow all the wishes of the client and at the same time offer innovative and relevant solutions to increase the player's engagement and achieve a large number of game downloads.